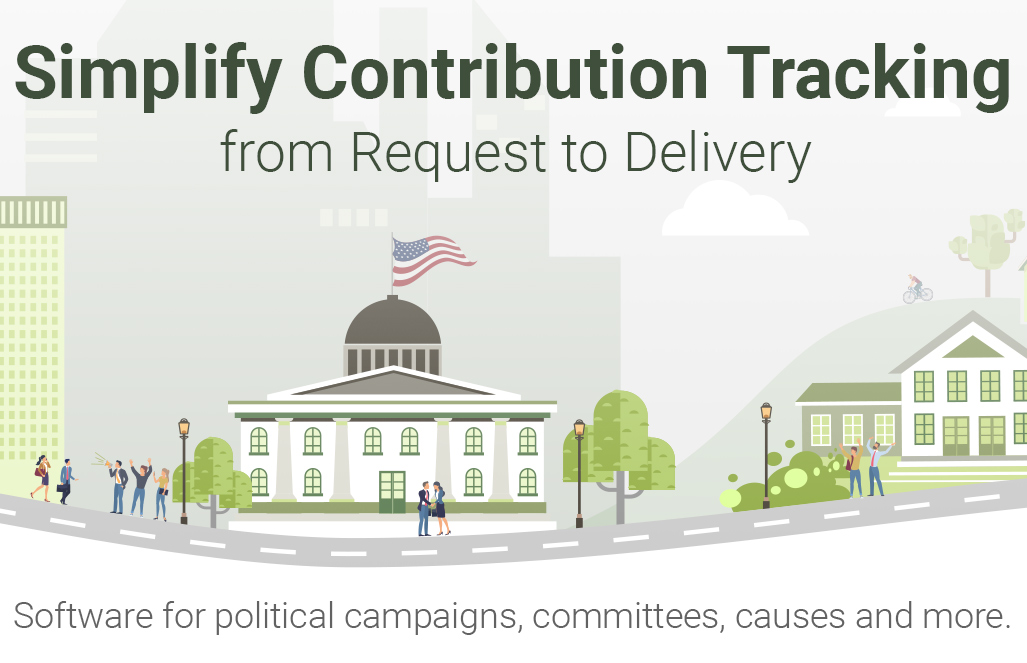 Track Contributions
Trade those overcomplicated spreadsheets for powerful tools that keep your team organized and in sync.
BundleTrack is the simplest fundraising software for recording and tracking contributions — whether you're a candidate, independent fundraiser, lobbying firm, or small organization supporting an important cause.
Contribution limit warnings for political campaigns.
Record in-kind contributions.
See outstanding requests at a glance.
Set an expected date and see overdue requests.
Attach checks scans as well as letters for in-kind offers and acceptance.
Easily void contributions.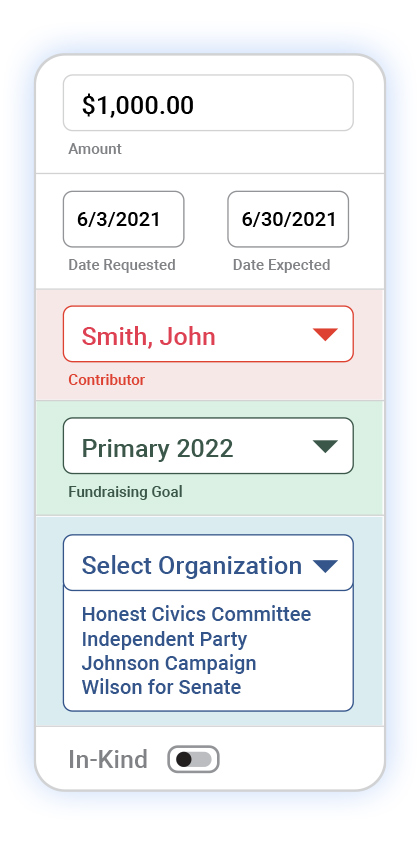 Organizations
Manage your list of organizations receiving funds and quickly see total amounts requested, outstanding, received and delivered.
Store details for political party, office sought, entity type, incumbency, election cycle start and end dates, cycle contribution limit amount, address, and contact information.
Affiliations
Group multiple organizations under an affiliated person — such as a political candidate — to track your full commitments.
Search by an affiliate name to easily see all connected organizations. Attribute contributions to just an organization or choose to connect them to an affiliated person as well.
Contributors
Manage your list of contributors providing funds and quickly see total amounts requested, outstanding, received and delivered.
Subcontributors
Record contributions from subsidiaries of a parent contributor.
Enter a single contribution request for a parent contributor and later break it out for multiple subcontributors as you receive their checks.

Set Fundraising Targets
Set your sights on success by creating fundraising plans and keeping track of progress.
Goals for Organizations
Set goals for funds to be raised for an organization, then track the progress of contributions requested, outstanding, received and delivered.
Budgets for Contributors
Create budgets for your contributors and build them out with contributions to organizations.
Easily track the amount remaining in your budget and the amount already received.

Give Credit to Bundlers
Ensure credit is given where credit is due.
Attribute a partial or full amount of a contribution to a bundler responsible for raising funds. Add multiple attributions to share the credit.
Choose from three ways to create attributions:
Attribute to just a bundler firm.
Attribute to a firm as well as an individual bundler within that firm.
Attribute to an independent bundler unassociated with a firm.

Leverage Powerful Data Tools
Get new insights into your fundraising without the hassle of complicated Excel spreadsheets.
Dashboard
Get insight into your progress at a glance every time you login to BundleTrack with a customizable dashboard.
Choose and order the dashboard modules most helpful to you. See outstanding contribution requests, upcoming calendar events, graphs of top contributors and amounts received by political party, and all-time totals of funds raised and received.
Search, Filter and Sort
Instantly search all your data with our powerful search engine and apply filters to get totals based on your criteria.
See results from all types of data in one place. Screenshot
Filter your contributions by any field. Screenshot
Save sets of filters you use often.
Export to Excel or Word
Export all your contributions — or a sorted filtered list — to Excel or Word documents with the click of a button.
Tagging
Create tags to easily connect related data.
A powerfully flexible tool, tags can be used to associate organizations, affiliations, contributions, and contributors – with fundraising events, marketing campaigns, target segments, payment methods and more.

Increase Productivity
Let us help you automate time-consuming tasks and keep track of everything you need in one searchable place.
Contacts
Maintain your contacts in one central location where any user in your firm can access them.
Link contacts to organizations, affiliations, contributors, contributions, and bundlers — to keep track of how each is involved in your efforts. Use our Excel Import tool to easily upload all of your contacts in seconds.
Letter Generation
Save endless hours with our highly customizable letter generation tools.
Easily create letters with attached contribution details for: Contribution Letters to Organizations, Request Letters to Contributors, Thank You Letters to Contributors and In-Kind Letters to Organizations.
W-9 Library
Quickly store W-9s for your organizations for easy reference by any user in your firm.
Upload your W-9s as PDF or image (jpg or png) files and easily download them later.
Calendar
Store calendar dates to keep your firm users reminded of important upcoming events.
Our dashboard module for your Calendar will show your next five dates with a countdown in days, so you always know how long you have left to prepare.
Issue Tracking
Track performance of individuals on issues, on behalf of clients, for defined time periods, rating them on a scale of 1 (strongly opposed) to 5 (strongly supportive).
Report Generation
Generate specialized reports and export them to Excel or Word.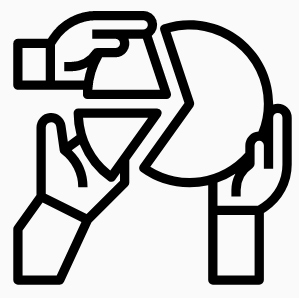 Collaborate with Your Team
Create account logins for members of your team and work together on your fundraising efforts.

Keep Your Data Secure
Confidently and securely connect to your fundraising data from anywhere.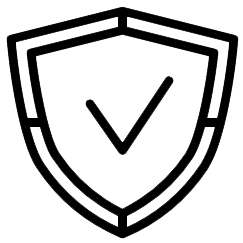 Secured Connection
The connection from your browser to BundleTrack is fully secured.
Be sure it is only ever accessed by the user accounts you create and authorize.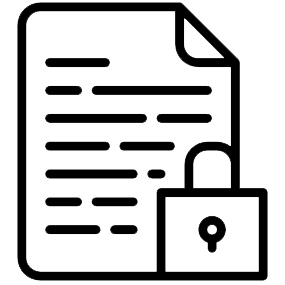 Data Encryption
All data entered into BundleTrack is "encrypted at rest" with NIST-certified algorithms and securely stored in our database.

"BundleTrack US is an online fundraising program whose time has come and has saved me countless hours in tracking commitments. Why didn't anyone think of this before?"
Kay Linton
Republican Party of Florida, House Campaigns
"There are hundreds of lobbyists whose clients demand the ability to know their dollar commitments and fundraising successes in real time. As a fundraising consultant, BundleTrack US has thought of everything in making the entire process more manageable and accountable."
Katie Ballard
K. Ballard Consulting
"BTUS has been such an upgrade for our firm. We LOVE the budget tracking option as well as the fundraising goal feature. Both help set us up for a successful election cycle by ensuring we can track our progress easily and efficiently. BTUS is a 10/10 in our book!"
Breannah Goodson
Assistant Director of Operations
Capital City Consulting, LLC
"BundleTrack US has become a vital part of our fundraising operation. The ability to track our contributions in a streamlined fashion is exceptional, but the W-9 library and goal tracking features are what makes this program a game changer. We are thankful for BundleTrack US and look forward to utilizing it for many election cycles to come!"
The Southern Group